Remembering Denis Sheehan
The O'Sullivan Centre is deeply saddened at the death of Denis Sheehan, our friend and colleague over many years. Denis was Chaplain to the Melbourne and Australian Young Christian Workers Movement in the 1980s and 1990s and worked with the O'Sullivan Centre in his later years. He was a gentle and encouraging man who inspired and was inspired by young people.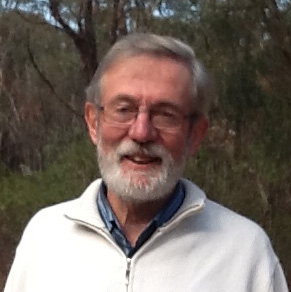 Denis was involved in the O'Sullivan Centre for many years both as a board member and as was the inaugural project worker employed at the O'Sullivan Centre project worker for the past few years.
The O'Sullivan Centre was started in 1999 in honor of Fr Hugh O'Sullivan who worked for many years as a chaplain to the YCW at a local, national and international level. The Centre is made of ex-YCW people with the aim of building responses to injustice and promoting economic participation as a critical means to social inclusion. Over the past few years the Centre has been focused on delivering social inclusion workshops for community service workers with the aim of building social inclusion practice within the day to work of supports workers. The Centre has also focused on supporting the work of 2 Board members based in East Timor who are building and supporting the development of a local youth organisation.
As project worker Denis co-ordinated the actions and activities of the O'Sullivan Centre and was the backbone of the O'Sullivan Centre. He supported the planning of the social inclusion workshops which were delivered in Victoria and South Australia and was co-facilitator of the workshops. Denis was also the main communications person for the O'Sullivan Centre maintaining and building links with other agencies and community people.
Denis was committed to social justice and his approach to life and his work was underpinned by a belief in social justice and the need for a more equitable and just society. He was committed to people who were experiencing social exclusion and vulnerability and he brought these qualities and values to his work with the O'Sullivan Centre and to his day to day life.
Denis was a caring, gentle and kind person. He was a great listener and was always happy to hear the life stories of others and he did so in a non-judgmental way. He believed in the dignity of each individual and always saw the potential in everyone. He never criticised others, he only encouraged.
Denis was a calm person who took things in his stride. He provided calm and measured reflections to his colleagues when there were challenges to be met. Denis was a dependable and reliable colleague and friend to all in the O'Sullivan Centre.
When Denis and Anita married it was their collective friendship that went out to all of us.  The love they shared was so obvious to us all and we were grateful to be part of their lives.
PO Box 3046, Ivanhoe North, Vic 3079


The O'Sullivan Centre seeks donations and funding to develop resources that enhance the social and economic participation of people who are disadvantaged in the labour market. In Timor-Leste we support health, employment and community education projects that are initiated by young people aged 18-24 through their new organisation Juventude ba Dezenvolvimentu Nasional (JDN). One-off donations as well as monthly contributions can be made using PayPal