When Alberto goes home to visit his family in a remote part of Timor-Leste his family kills a chicken to celebrate with him. During his childhood his family did not have sufficient food to eat and his two younger siblings died. With assistance from Alberto's grandparents, his father started a garden, and eventually after the Indonesian Army left Timor-Leste in 1999 after the vote for Independence the family started raising animals and growing coffee, corn and beans that they could eat and sell for their income.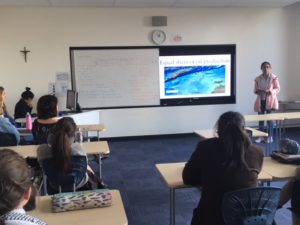 The O'Sullivan Centre is deeply saddened at the death of Denis Sheehan, our friend and colleague over many years. Denis was Chaplain to the Melbourne and Australian Young Christian Workers Movement in the 1980s and 1990s and worked with the O'Sullivan Centre in his later years. He was a gentle and encouraging man who inspired and was inspired by young people.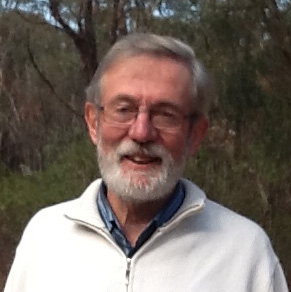 Denis was involved in the O'Sullivan Centre for many years both as a board member and as was the inaugural project worker employed at the O'Sullivan Centre project worker for the past few years.
The O'Sullivan Centre was started in 1999 in honor of Fr Hugh O'Sullivan who worked for many years as a chaplain to the YCW at a local, national and international level. The Centre is made of ex-YCW people with the aim of building responses to injustice and promoting economic participation as a critical means to social inclusion. Over the past few years the Centre has been focused on delivering social inclusion workshops for community service workers with the aim of building social inclusion practice within the day to work of supports workers. The Centre has also focused on supporting the work of 2 Board members based in East Timor who are building and supporting the development of a local youth organisation.
As project worker Denis co-ordinated the actions and activities of the O'Sullivan Centre and was the backbone of the O'Sullivan Centre. He supported the planning of the social inclusion workshops which were delivered in Victoria and South Australia and was co-facilitator of the workshops. Denis was also the main communications person for the O'Sullivan Centre maintaining and building links with other agencies and community people.
Denis was committed to social justice and his approach to life and his work was underpinned by a belief in social justice and the need for a more equitable and just society. He was committed to people who were experiencing social exclusion and vulnerability and he brought these qualities and values to his work with the O'Sullivan Centre and to his day to day life.
Denis was a caring, gentle and kind person. He was a great listener and was always happy to hear the life stories of others and he did so in a non-judgmental way. He believed in the dignity of each individual and always saw the potential in everyone. He never criticised others, he only encouraged.
Denis was a calm person who took things in his stride. He provided calm and measured reflections to his colleagues when there were challenges to be met. Denis was a dependable and reliable colleague and friend to all in the O'Sullivan Centre.
When Denis and Anita married it was their collective friendship that went out to all of us.  The love they shared was so obvious to us all and we were grateful to be part of their lives.
John Bonnice, spoke at the Cardijn Symposium in Melbourne in mid-2017 about the influence that Hugh O'Sullivan had on the lives of so many. He spoke about the application of the way Hugh worked to our current work in Community Services.
May 18, 2017 marked 20 years since the passing of Hugh O'Sullivan, our dear friend and colleague. To celebrate Hugh's life and to commemorate his anniversary, The O'Sullivan Centre invited people who knew and worked with Hugh to put pen to paper and write down their memories and stories of Hugh.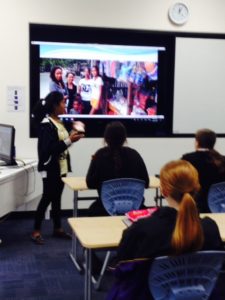 Two young women from Timor-Leste travelled to Adelaide to share their experience with students from St Aloysius College earlier this year. Students at the secondary college learnt about various religious, cultural, educational, social, economic and personal aspects of the lives of Leonisia Guterres Belo (Monik) and Safira Esperance da Cruz Cavalho.
By Judy O'Sullivan
The Relationship Violence No Way Programme is an ongoing service funded and run by the South Australian Health Department through Southern Primary Health Marion Youth. I work as the coordinator for this programme which employs 20 young people on a casual basis to develop and deliver workshops in local high schools on Relationship Violence Prevention, Challenging Rape and Safe Partying and Friendship and Bullying Issues. (more…)
The Resource Kit was launched on Monday, 9 September 2013.
The Resource Kit, developed by the O'Sullivan Centre in partnership with Good Shepherd Youth & Family Service and with the support of St Luke's Anglicare, was launched by Cath Smith, currently Director of Social Performance at Futureye and former CEO of VCOSS.
The Resource Kit aims to support community service organisations who wish to build practical responses to unemployment among clients and to increase vocational outcomes. (more…)
Report on economic and Social participation workshops for staff of South East Community Links
July 1, 2016
The current focus of the work of The O'Sullivan Centre has been the issue of youth unemployment. It is very concerning that over 14% of 15 to 19 year olds are unemployed; impacting on youth employment participation rates is the high level of disengagement in education and training amongst young people. According to the 2010 Budget Papers around 360,000 young Australians have not obtained at least a Year 12 or Certificate 2 qualification and are not engaged in education or training. (more…)